Click HERE to register for our Winter Yoga Retreat to Nosara, Costa Rica!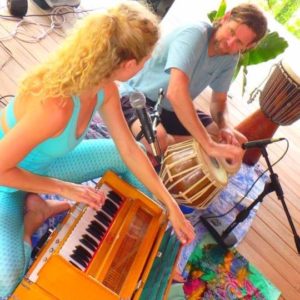 For bookings please contact Noelle Whittington
narayanishaktidevi@gmail.com, 910.233.7584
Yoga Classes, Workshops, and Music Event Calendar
2018 Weekly Classes
December 2018-March 2019:
Weekly Public Yoga Classes:
Monday:
830-930am- Vinyasa Yoga : Yoga Salt
Tuesday:
330-430pm Hot Slow Flow mix, all levels: Wilmington Yoga Center
Wednesday:
830-930am- Vinyasa Yoga:  Yoga Salt
1030-1145am- Hot Slow Flow mix, level 2: Wilmington Yoga Center
330-430pm Hot Slow Flow Mix, level 2: Wilmington Yoga Center
Friday:
830-930am- Vinyasa Yoga : Yoga Salt
Sunday:
445-545pm- Restorative Yoga: Wilmington Yoga Center
6-715pm- Basic Flow Mix: Wilmington Yoga Center
---
2018 Events
Friday Nov 23: 6-715pm- Hot 5Elements Fire Flow at Wilmington Yoga Center
This is a "4th Friday" class which means that it's only $16 or members can use their class cards! This is a strong and challenging level 2/3 Yoga practice.
---
Dec 7-9- Soul Sisters Sleepover– a Goddess retreat weekend- Wrightsville Beach, NC: Day passes are still available for our Pow Wow on Saturday 10:30am
—————————————————————
—————————————————————
2019
January 19-25:  Kunga Yoga Costa Rica Retreat  at Costa Rica Yoga Spa
Co- led by Nicole Boyle of In Balance Yoga VA and myself, this retreat will be held in the magical Nosara Costa Rica, one of my favorite places in the world.
The Kunga Yoga School hosts blissful yoga retreats in exotic destinations worldwide with founder Kristin Cooper-Gulak and a select group of senior leaders. We offer over 15 years of experience leading international retreats, teacher trainings, and service programs that are transformational and rejuvenating and we choose some of the most interesting, and beautiful locations on the planet. Our retreats offer a way to relax, de-stress, volunteer, and connect more deeply with yourself and others while living in incredible, breathtaking natural environments.