Click HERE to register for our Winter Yoga Retreat to Nosara, Costa Rica!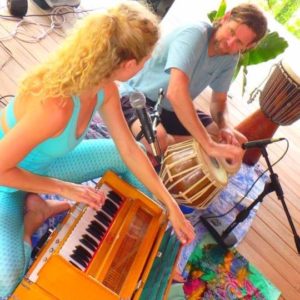 For bookings please contact Noelle Whittington
narayanishaktidevi@gmail.com, 910.233.7584
Yoga Classes, Workshops, and Music Event Calendar
2018 Weekly Classes
December 2018-March 2019:
Weekly Public Yoga Classes:
Monday:
830-930am- Vinyasa Yoga : Yoga Salt **opening Nov. 24, 2018**
Tuesday:
330-430pm Hot Slow Flow mix, all levels: Wilmington Yoga Center
Wednesday:
830-930am- Vinyasa Yoga:  Yoga Salt
1030-1145am- Hot Slow Flow mix, level 2: Wilmington Yoga Center
330-430pm Hot Slow Flow Mix, level 2: Wilmington Yoga Center
Friday:
830-930am- Vinyasa Yoga : Yoga Salt
Sunday:
445-545pm- Restorative Yoga: Wilmington Yoga Center
6-715pm- Basic Flow Mix: Wilmington Yoga Center
---
2018 Events
Friday Nov 23: 6-715pm- Hot 5Elements Fire Flow at Wilmington Yoga Center
This is a "4th Friday" class which means that it's only $16 or members can use their class cards! This is a strong and challenging level 2/3 Yoga practice.
---
Dec 7-9- Soul Sisters Sleepover– a Goddess retreat weekend- Wrightsville Beach, NC: Day passes are still available for our Pow Wow on Saturday 10:30am
—————————————————————
Saturday Dec. 29, 6-9pm: Release and Revel with Sarah Be and Noelle: this is a live music practice for all levels complete with energetic grids and crystals by Nicole Lancaster of Wrightsville Beach Rocks, and Essential Oils by Jennifer Vanderfleet of Third Generation Herbal. As Sarah and Noelle co-lead the slow flow and static holds of the Yoga practice, Noelle and Perry will create musical soundscapes to guide us deeper into connection with ourselves and each other.
Terra Sol Sanctuary– 507 Castle Street, Wilmington, NC 28401. 910-465-2230
$35
Sunday Dec. 30- 2:30-4:30pm– Slow Tribal Flow with Stephen and Noelle
Join Noelle for a slow, sensual Yoga practice for all levels, in co-creation with the music of Stephen Bellm. This is a practice for all levels who wish for a deeper and more free space in which to connect with themselves. Come and enjoy the music, Thai Yoga assists, and a short Chant practice at the end of the class.
Wilmington Yoga Center– 5329 Oleander Dr. Wilmington NC 28409. 910.350.0234. $30 in advance, $35 day/of space permitting.
---
2019 Events
Jan 4-6: Free Kunga Fest!- Free Yoga all weekend at Wilmington Yoga Center! 100% of donations goes to projects for the Homes of Hope India Orphanage! Learn all about our programming, win raffles like 50% off our India retreat and Yoga teacher trainings, refreshments, and MORE!
---
Jan -June 2019- Kunga Yoga 200 Hour Yoga Lifestyle Teacher Training
Weekend format Fri 5-9pm, Sat 9am-7pm, Sun 8am-6pm
Co-led with Nicole Fitzwater Boyle and Lisa Pelanne
Jan 11 – 13
Feb 8 – 10
Mar 22 – 24
April 12 – 14
May 10 – 12
June 7 – 9
For more information please watch this video: https://youtu.be/HC9zQtbvWN4
In Balance Yoga– 1512 N. Main Street, Blacksburg, VA  24060.  540.961.1030
---
January 19-25:  Kunga Yoga Costa Rica Retreat  at Costa Rica Yoga Spa
Co- led by Nicole Boyle of In Balance Yoga VA and myself, this retreat will be held in the magical Nosara Costa Rica, one of my favorite places in the world.
The Kunga Yoga School hosts blissful yoga retreats in exotic destinations worldwide with founder Kristin Cooper-Gulak and a select group of senior leaders. We offer over 15 years of experience leading international retreats, teacher trainings, and service programs that are transformational and rejuvenating and we choose some of the most interesting, and beautiful locations on the planet. Our retreats offer a way to relax, de-stress, volunteer, and connect more deeply with yourself and others while living in incredible, breathtaking natural environments.
More information and signup HERE 
---