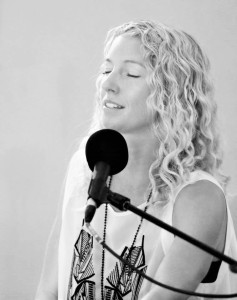 Musician Bio Profile:
Narayani (Noelle Whittington) is a full-time Kunga Yoga teacher, facilitator, and devotional music artist who travels the world in Seva since 2006, offering a deeply soulful blend of traditional sacred chant with a modern twist. Narayani's music is influenced by Reggae, Native Spiritual chants, Gospel, Traditional Hindustani music, and her own heart-felt lyrics in a journey of sound. Whether offering music for a movement practice, leading her own Kirtan, or accompanying other artists on vocals and harmonium, her goal is to serve by allowing a safe space for freedom in all expression. Narayani began her devotional music journey by touring with Kirtan artist and author Girish in 2015, and now leads her own Kirtan and live music Yoga events all over the world. Narayani is currently recording her debut album while based in Wilmington, NC. To learn more, view her full event schedule, hear her music, and connect, please visit www.narayanishakti.com, Soundcloud: https://soundcloud.com/narayanishakti or Facebook at www.facebook.com/kirtanyogadance.
Yoga Bio Profile:
Narayani (Noelle Whittington) ERYT500, is a self-employed Yoga instructor, musician, Thai Yoga practitioner, and Adjunct Faculty member of the Kunga Yoga School at the Wilmington Yoga Center in North Carolina. She currently leads her own Yoga classes, workshops, Kirtans, retreats, 200- and 300-hour Kunga Yoga Lifestyle Teacher Trainings, and has had the honor of leading Kunga Journeys Service Retreats nationally and internationally. Narayani completed a 350-hour advanced apprenticeship certification with Kristin Cooper-Gulak, and is currently pursuing her 1000-hour Kunga Yoga certification. She is a seasoned yoga teacher and facilitator who has been deeply committed to the Kunga Yoga mission of "service" since its inception in 2007.  Narayani spends much of her time in India, and in the U.S., working with and for the girls of the Homes of Hope Orphanages in Kerala, India.
Narayani loves to travel the world and share her passions of mantra, music, movement, and Thai Yoga through her classes, workshops and retreats. Her style of teaching draws upon many creative modalities, including 15 years of classical dance training.  She incorporates a wide-range of perspectives into her offerings, and fully believes in the healing power of self-expression through an authentic connection to the self in the present moment. She loves leading Yoga retreats, teacher trainings, and workshops worldwide, including Jamaica, India, Belize, and Costa Rica. She has accompanied Girish and other touring musicians on harmonium and vocals, and is currently recording her own album.  Narayani has been teaching full-time since graduating from Nosara Yoga Institute in 2006 and has completed the following certifications: Interdisciplinary Yoga, Fluid Power Yoga, Thai Yoga Therapy, Pilates Mat and Reformer, Ayurveda, Anatomy of Yoga, Therapeutic Yoga, Yoga for Trauma and PTSD, and Pre and Post Natal Yoga, Hands on Assisting, Service and Social Activism, Senior and Restorative Yoga, Kunga Vinyasa, and 5Elements Flow Yoga. Narayani's primary teachers include Ashley Ludman and Kristin Cooper Gulak.
Noelle's dynamic, fluid, and powerful style of teaching for all populations spans the entire spectrum of the 8-limbed practice of Yoga, both on and off the mat. As an eternal student, she has dedicated her life to being a role-model for her students, teacher trainees, and clients worldwide – reminding them that we are all connected and on this path of peace together. She has been honored to serve as an ambassador for Lululemon and Manduka in her local and global communities, and wishes to use these leadership opportunities to serve the planet and all its beings.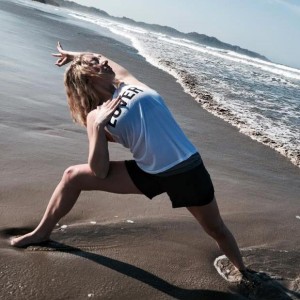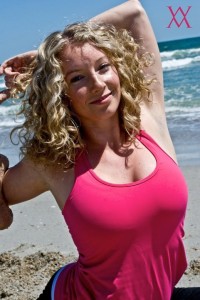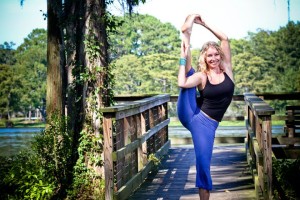 .
For bookings please contact Narayani (Noelle Whittington)
narayanishaktidevi@gmail.com,
910.233.7584